Sustainability
For us at Ilip, the word sustainability begins with three "Rs"…
We are one of the few European groups that can ensure total control and a closed cycle in PET recycling in all production phases required to produce a new rPET food packaging: from the selection of post-consumer material, to washing, grinding, extrusion. and thermoforming.
Our vertical integration allows us complete traceability of the material and, since we have received approval from EFSA (European Food Safety Authority) to produce rPET Food Grade for direct contact with food, we can increase the content of recycled material up to 100%. Therefore we can certainly declare that we are a successful example of the circular economy and that we are at the forefront of promoting the culture of recycling in plastic food packaging.
For all these reasons we participate in specific working groups of the main European Organizations aimed at further closing the cycle to get to the specific recycling of food trays.
Reduce
Reduce the use of plastic materials by reducing the thickness and weight of packaging without compromising its performance. Reduce food waste by improving the shelf life of food.
Recycle
Recycling the post-consumer plastic raw material and transforming it into new RPET packaging means thinking from a circular economy perspective. We have vertically integrated our supply chain into a closed circular system.
Renewable resources
Renewable resources such as bioplastics are valid alternatives to fossil polymers. For this reason, many products in our range are made of PLA.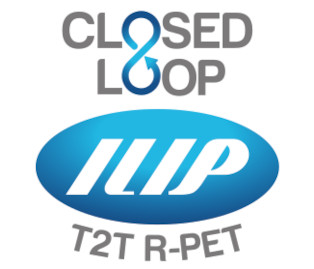 R-PET + Closed Loop = ILIP unique's added value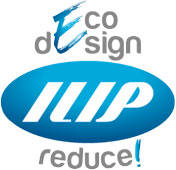 Reduction of weights = CO2 reduction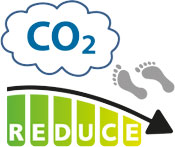 Reduction of the weight of the packaging by decreasing its thickness, without compromising its function of use, consumer safety, ease of use or hygiene and shelf life of the packaged product, is environmentally and economically sustainable.
ILIP P.E.T. Recycling
Ilip is part of the ILPA Group which has vertically integrated the R-PET cycle. With this video we demonstrate the recycling process.
Ilip is part of the ILPA Group, a European leader in the transformation of plastic and bioplastic raw materials. We develop and make available to large-scale distribution, modern catering and specialists in the fruit and vegetable sector and the agri-food industry, innovative and sustainable packaging solutions in thermoformed plastic and bioplastic.
Fresh produce Division
Punnets, trays and fruit nest trays made from plastic, R-PET up to 100% and bioplastic designed to protect, enhance and preserve the freshness of all types of fruit and vegetable, to meet any requirement, in any situation.
A range of sustainable packaging solutions that give food the best possible protection , extend the shelf life and  reduce the impact on the environment and the food waste.